How Long Do Jadore Hair Extensions Last?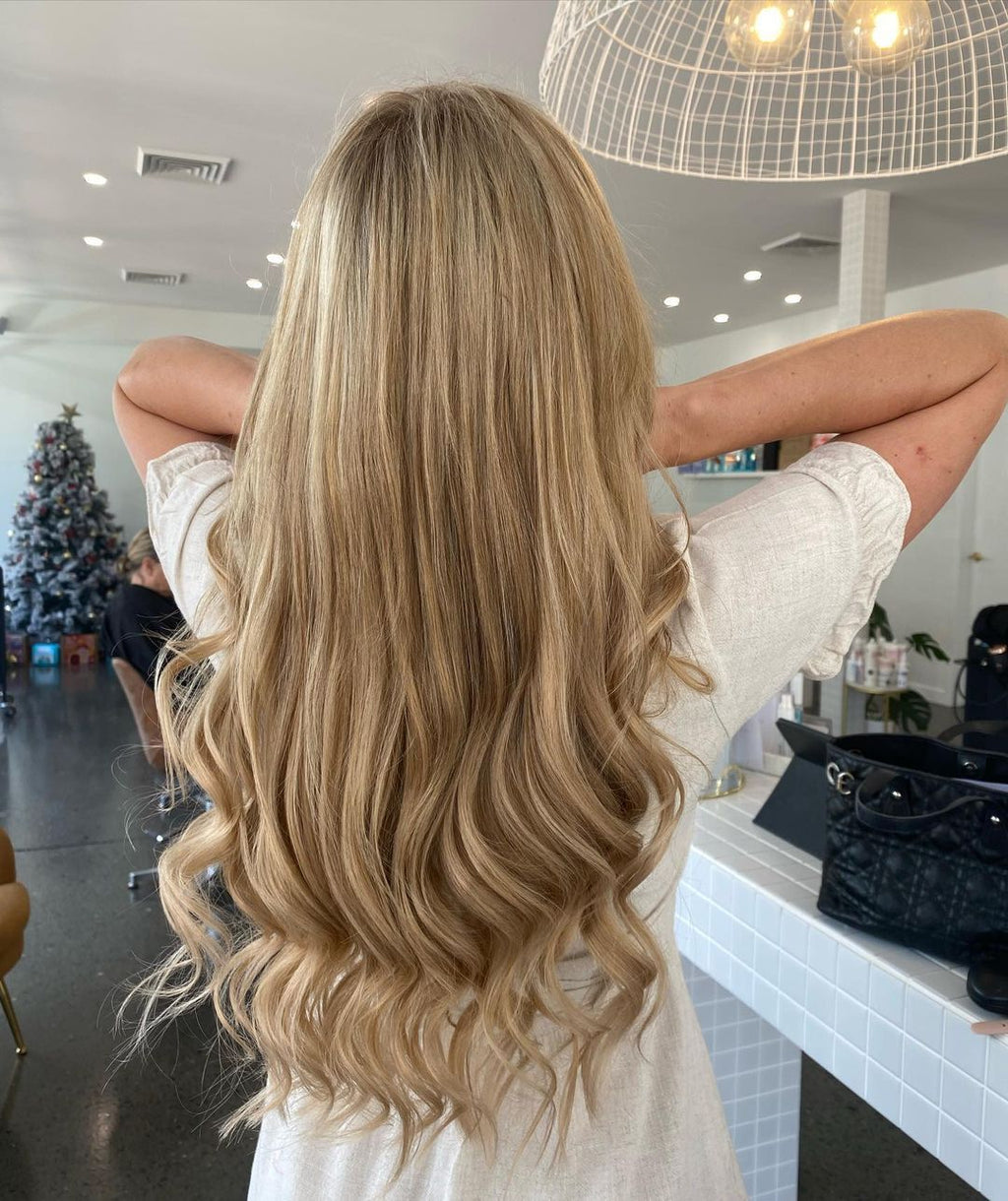 When hair extensions are made with premium quality hair, correctly cared for before they are applied to your hair, and properly looked after according to care instructions, they can last for up to a year or even longer. As a temporary hair enhancement option, clip in extensions can last up to one or two years, as long as care instructions are followed.
Attached to your natural hair to give it extra volume and length, quality hair extensions can create a gorgeous new look and allow you to create a larger variety of hairstyles than you could with your natural hair alone. Making sure that the extensions will last by choosing quality extensions and using suitable hair products means enjoying your beautiful hair for as long as you can.
Since Jadore hair extensions are the finest quality extensions in the world, you can expect them to last longer than alternative hair extension options.
What hair extensions last the longest? 
For the best, longest-lasting hair extensions, choose premium quality Remy hair extensions.
While there are many hair extension options out there, such as synthetic hair, Remy hair extensions remains the most favoured option around the world.
Remy hair has all cuticles in the same direction, which means it won't tangle and shed as easily as other types of hair. Since the extensions have been cared for correctly before being applied to your hair, Remy hair extensions look fuller, thicker and healthier than alternative options.
Jadore's Remy hair extensions are ethically sourced, carefully selected by our experienced team, checked, and assessed before they are applied to your hair. To learn about the hair extension preparation process in more detail, check out our About Our Hair page. 
How to care for your hair extensions
If you choose Jadore hair, you are already in the best position to ensure that your hair extensions will last as long as possible, however, Remy does not mean indestructible and there are important steps that you will need to follow in order to care for your hair and keep it in good condition.
Brush your hair regularly.

To prevent tangling and matting, you should brush through your hair or your clip in extensions daily. You will want to use an appropriate hairbrush that won't rip out your hair. As part of our Ultimate Luxe Haircare Pack and our Nourishing Haircare Pack, we have a boar bristle hair extension brush that is especially designed to keep extensions safe. If your extensions have begun to knot up, divide the tangled sections into several parts and gently brush through each of them separately.
Wash your hair with a quality shampoo and conditioner.

To keep your extensions in top condition, you will want to use sulfate and paraben free products that are designed to protect both your natural hair and your extensions. When washing your hair, focus your shampoo on your roots and concentrate your conditioner on the ends of your hair.
Use a high-quality heat protectant spray when heat styling.

Extreme heat from curling irons and straightening irons can damage your hair if not protected with a heat protectant product. Try our lightweight Protect & Condition spray, made with argan oil to keep your hair feeling soft and looking shiny.
Put your hair in a loose plait before you go to bed.

Wearing your hair in a plait will prevent your hair from tangling while you sleep. You should also make sure that your hair is dry before you go to sleep, as sleeping with wet hair can cause tangling and matting.
Sleep on a silk pillowcase.

Woven pillowcases can pull on your hair, causing breakage and tangling. Soft and smooth silk pillowcases will let your hair move freely, preventing any damage to your hair throughout the night. Check more details and buy Jadore silk pillowcase here.
Rinse your hair and wash it as soon as possible after swimming.

Whether you have been swimming at the beach or in a pool, both the salty sea water and the chlorinated pool water can dry out your hair, leading to tangling and matting. Therefore, you will want to rinse your hair as soon as you get out of the water and wash your hair as soon as you can with a good quality shampoo and conditioner. After washing your hair, apply a salon quality leave-in conditioner or serum. Our Smoothing Serum with Organic Rose Oil is perfect for making sure that your hair is nourished after being exposed to salt water or chlorine.
Avoid using hair products with sulfates, protein, keratin or a high alcohol content.

These products can damage your hair and shorten the lifespan of your extensions. Instead, use salon quality products, such as the Jadore hair care range, especially designed to protect extensions.
How long do hair extensions last before I need to have them moved up?
If you have tape, microbead or weft extensions, you will need to visit the salon to have your extensions moved up every six to eight weeks to keep them in the right position. How often you will need to have your extensions moved up will depend on how fast your natural hair grows.
As the highest quality hair extensions on the market, Jadore hair extensions are used and loved by customers and salons around the world.
Our hair extensions are premium quality cuticle Remy hair, 100% ethically sourced, hand selected and gently coloured to keep them soft and strong.
We have the largest range of hair extensions available, with three semi-permanent and four permanent extension options, as well as a wide variety of colours, with 13 solid shades and three ombre shades.
To ensure that your hair stays in perfect condition, we have an extensive hair care range that is specifically formulated to treat and protect your extensions, making them last for as long as possible.
Browse through our hair extension collection and take a look at our gallery to see the stunning looks that our extensions can create! Contact us if you have any further questions about the longevity of our extensions.