Buying Hair Extensions Online: Basics for First-Timers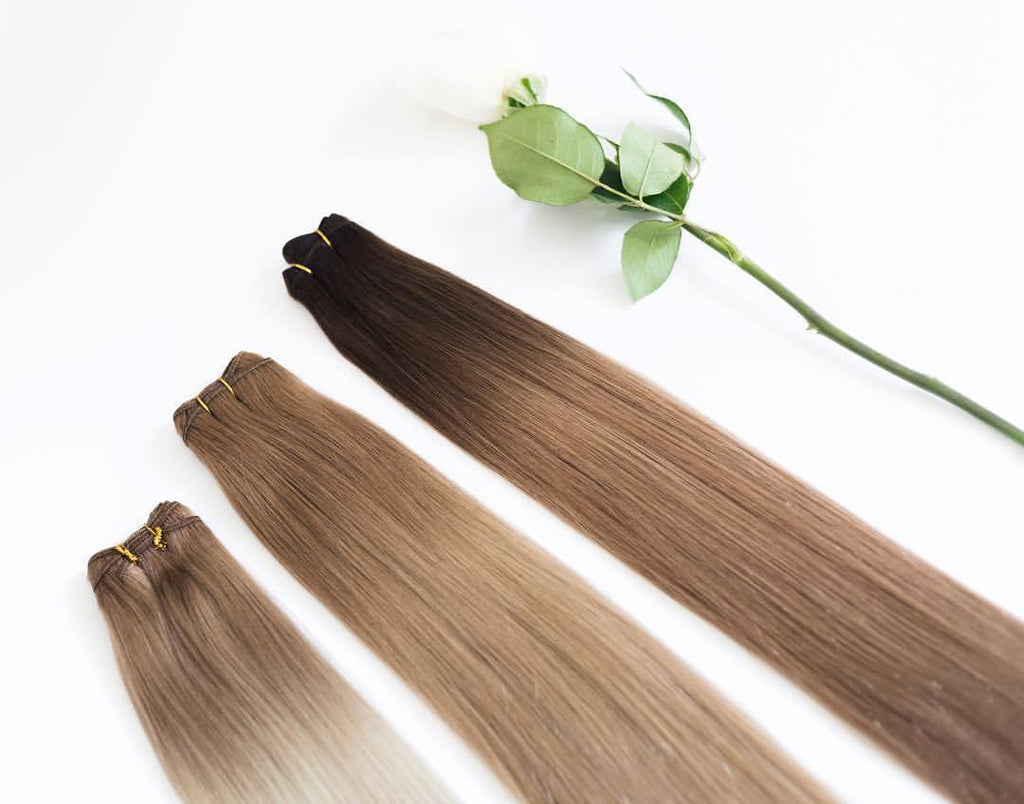 Whether you want to
buy hair extensions online
to add more volume to your hair or you've always wanted longer locks, hair extensions can help you achieve both. Along with enhancing one of your best features, hair extensions will give you an instant confidence boost, just two of the reasons why they're one of the most popular beauty products amongst modern women.
If you're new to the world of hair extensions, you're probably feeling slightly overwhelmed by all the choices. This article will provide you with all the basic information you need to buy the right hair extensions the first time around.
Know Your Hair Extension Choices
As you begin your search for the perfect hair extensions, you will have several different options to choose from. Each type of hair extension differs in terms of how you attach it. These are your options:
Tape-In. This is one of the most popular types of hair extensions. Tape-ins have an adhesive strip attached to each piece, which is how you will attach the extensions to your natural hair. The extension will lay flat against your head and the glue is completely safe and non-damaging on your natural hair. Tape extensions are perfect for all hair types.
I-Tip. This type of hair extension is attached to your natural hair using a small, discreet bead. As these are attached as individual strands, you can still run your fingers through your hair like you would normally! I-tip extensions work best in fine to medium hair.
Weft. These extensions are long skirts of hair that are either sewn-in or beaded in place. As they are applied in larger sections, we typically recommend weft extensions for medium to thick hair as they do need a little extra strength to comfortably support the weight.
Clip-In. This type of extension is the most flexible because you can apply and remove it at home whenever you want to. Each extension is attached to a high-quality clip that you will use to attach the hair to your natural locks.


Choosing the Right Type of Hair
Now that you know how you would prefer to attach your hair extensions, you will need to decide on the type of hair you would like to wear. These are your choices:
Remy Hair. Remy hair extensions are made with real human hair and have cuticles that all point in the same direction, giving you a smooth result with no tangling or matting. Remy hair can be virgin hair but not all virgin hair is necessarily Remy hair.
Synthetic Hair. Finally, if you want something a little less expensive, there are synthetic hair extensions available too. While your extensions will still look natural, the quality is not the same and the extensions won't look as good for very long.
Selecting the Right Colour
Decide on your final look before you choose the colour of your hair extensions. If you want to add highlights, you would choose a slightly lighter colour. If you want to stick to your natural hair colour though, use the ends of your hair as a reference. Many people make the mistake of selecting a colour according to their roots but this will only cause a mismatch.



Finding a Reputable Online Supplier
Now that you know what you are looking for, it's time to find the right hair extensions supplier online. Once you find a few online stores that stock what you have, take a look at reviews. Are there more negative reviews than positive? Have they addressed the negative reviews? It's also important to check how easily you can get in touch with them should you have questions or want to track your delivery. Reputable suppliers are open, honest and approachable.

Finally, you also want to pay attention to the cost of hair extensions on each online store. Everyone wants a good deal but if you find that one store is much more affordable than others, pay attention to its reviews as it could indicate their hair is poor quality. When it comes to extensions, you definitely get what you pay for!

Hair extensions make it fun and easy to alter your appearance and now that you've been equipped with the basics, you can actually enjoy your shopping experience without worrying about whether or not you're choosing the right hair extensions.