Tape Hair Extensions Guide – How to Pick, Buy and Care for Your Extensions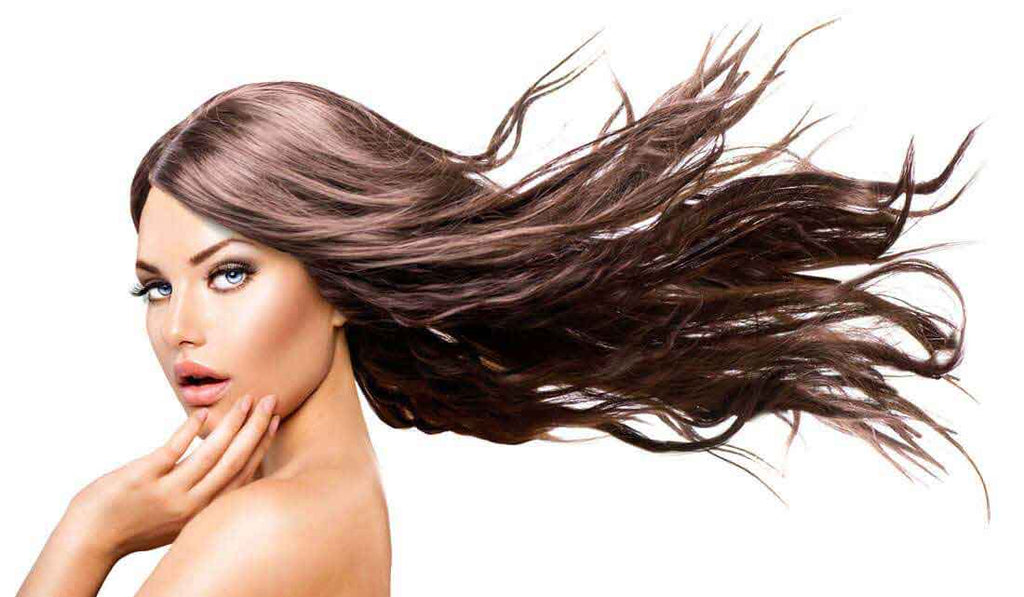 Every girl wants long, beautiful hair. The versatility of long, flowy hair can make every girl feel like the queen she truly is. For most of us, we are not blessed with naturally long, thick hair. Thankfully, there are several types of hair extensions on the market that can give you the hair you've always wanted. One of the most popular extensions out there today is tape in hair extensions. Tape in hair extensions are quick, straightforward, and easy to use and can give you long, thick and natural looking hair.
Want to learn more about tape in hair extensions? We've compiled a quick guide on everything you'll need to know about them.
TAPE IN HAIR EXTENSIONS
Tape hair extensions are known for being comfortable, versatile, and undetectable. They aren't heavy and can help you improve your satisfaction of the length and body of your hair.
This type of hair extension is a strip of hair, perfectly coloured to match your hair, that has a strip of adhesive at the top. When the extensions are placed in the hair, they can add volume, length, and versatility to your hair without any damage.
Most tape in extensions, like ours, are made from 100% Cuticle Intact Remy Human Hair. This is one of the best types of hair extensions on the market, as it is the most durable and gives the most natural look and feel. Because the cuticles of the hair are still intact, you can use heat on the extensions without damage.
When cared for properly, these extensions can last for months. With professional upkeep and maintenance every five to eight weeks, your tape in hair extensions will last even longer.
HOW TO BUY TAPE HAIR EXTENSIONS
When you buy tape in hair extensions online what do you usually do? You will go to the site and get to know the company and its product. Then check out the products and reviews to give you a better glimpse of how good the tape in hair extensions really are. You may even have asked some of your friends if they have tried the hair extensions personally. And only after carefully evaluating all the information you have gathered will you decide whether or not to buy the tape hair extensions.
So what should we be looking out for when we go online to buy tape in hair extensions? I have listed down factors that you should consider before buying online.
HAIR QUALITY
If you are after the best quality, always look for 100% Remy human hair as this the most durable hair in the hair industry. They are natural looking, soft and do not matt easily. They can last longer than any other kind of extensions. Jadore Hair Supplies are the top Australian hair extensions providers who specialise in high quality real human hair extensions and various forms of Russian hair extensions and Remy Indian tape hair extensions.
TAPE QUALITY
Some tapes do not attach securely to your hair, so you have to pay close attention to the type of adhesive tape that is being used on your tape in hair extensions.
WIDE TAPE HAIR EXTENSIONS RANGE
Look for a company who offers you more options, so it gives you more freedom to choose the length and colour. There is a bigger chance for you to be able to find the perfect hair for you. Or find a company that does an extra mile for you and do custom made colours.
GREAT CUSTOMER SUPPORT
Wondering what customer service has to do with buying tape in hair extensions online? My answer is everything. A company with excellent customer service can help you with everything you need concerning your hair extensions, from training and support to looking after your order.
HOW TO INSTALL TAPE IN HAIR EXTENSIONS
Installing tape in hair extensions is simple. Your hair stylist will assess your hair and determine the best places to add the extensions to give you the most natural look.
They will then add a fresh adhesive strip to your extension. This adhesive strip is sticky on both sides, allowing it to stick to the extension and your hair. The safe and chemical-free adhesive is placed as close to the root as possible and secured in place.
After your hair stylist has installed your tape in extensions, they will cut and style your hair to ensure it looks completely natural and flows seamlessly with your natural hair.
LIFESPAN OF TAPE HAIR EXTENSIONS
Taking care of your extensions properly is essential to keeping a natural look and prevent damage. With proper maintenance, your hair extensions can last anywhere from three to six months.
Caring for your tape in hair extensions is simple. Washing, treating, and avoiding rough brushing can help you increase the overall lifespan of your extensions. The better you treat and care for your extensions, the longer they will last. Your hair stylist can assist you by providing maintenance and other treatments that will help your hair stay in the best possible condition.
 
Now you know the essentials of tape hair extensions, so what are you waiting for? Consider changing up your hairstyle for beautiful long locks that can be styled several ways with Jadore Hair Supplies.