Are Your New Hair Extensions Really Russian?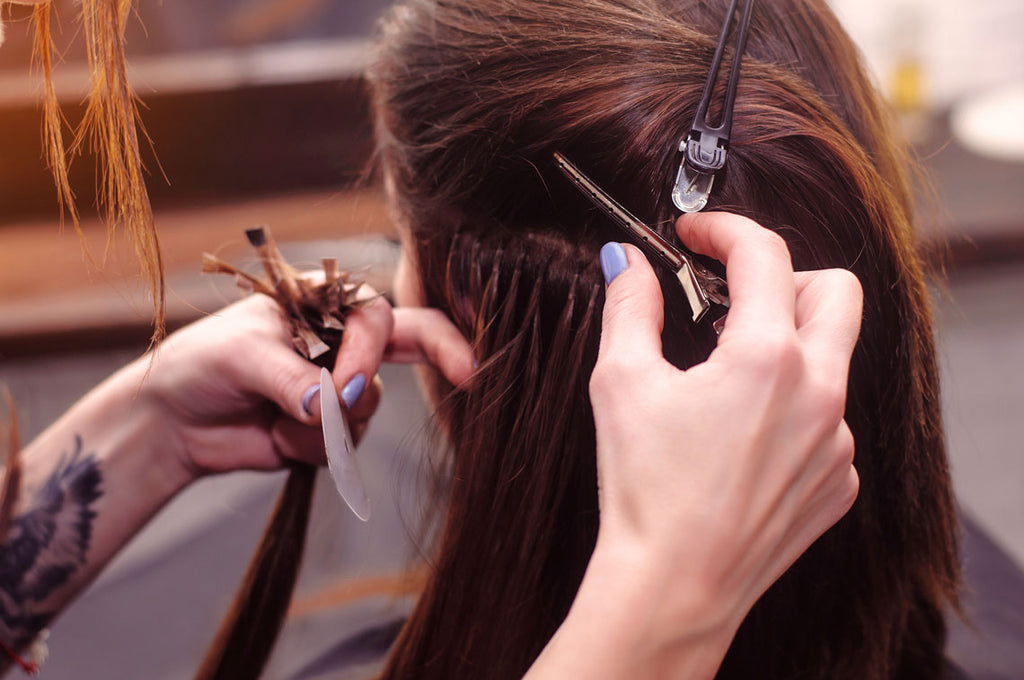 So, you have bought new hair extensions that were advertised as Russian. Of course, you bought them for a really cheap price and thought you had found a bargain. After they arrive, they weren't quite what you were expecting. Now you are beginning to question whether they were Russian hair extensions after all. Does this sound like a familiar story?

Well, the truth is you get what you pay for. When it comes to Russian hair extensions, you don't normally see them advertised as cheap and there is good reason for this. If the price tag is extremely low, the chances are they are not real Russian hair extensions at all.

The reason you will never see Russian hair extensions cheaply is because they are the crème de la crème when it comes to human hair extensions. Their price tag reflects their quality and the fact they are known as being the top extensions you can find merits this. You can expect them to be sleek and shiny, as well as soft and beautiful.
Compared to Chinese hair or Indian extensions, Russian hair extensions are rarer to produce, which drives up their price even further.

Of course, this has the effect that people will try and rip you off to make money. This means that you are at risk from buying fake hair extensions that are not the quality that you think they are. That is why you have to be extra careful when it comes to Russian hair extensions.

If the price is low, the chances are it is too good to be true. Don't fall for the scams you will find online!

While a lot of people know that Russian hair extensions are gorgeous, what exactly are they? Well, despite the name, Russian hair extensions don't have to come from Russia. In fact, the hair is collected from Caucasian women that are from Europe, as well as those from an East Slavic ethnic groups. It is the weather in these countries, alongside the diet and genes of these women, that make Russian hair extensions so healthy and beautiful.

The next question is where does hair come from if it isn't Russian? Most of the time the hair extensions will be made from Asian hair. Again, the name can be confusing because the hair is actually from people who have Asian ancestry, such as women from China and Japan. It is important to remember that there is nothing wrong with extensions that use Asian hair; it just has a different structure to Russian hair extensions.

In addition, it is mass produced, which means that the hair goes through much harsher processes, as well as being exposed to chemicals and less controlled environments. It is less about quality and more about quantity when they are being made.

Again, we don't want to say that all Asian hair is badly produced. There are definitely some manufacturers that take the care to maintain some of the cuticles, as well as reduce silicone. But, generally speaking, it will never be as high quality as Russian hair extensions. It simply does not feel or look as authentic and it is not the best option that you can choose from. And it certainly is not the Russian hair extensions you thought you were buying for a cheap price.

Of course, this begs the question; how can you spot hair extensions that are not really Russian? If you can't tell by the price, then take a look at what they are called. If you see labels that say it is a mix of Russian and Chinese, the chances are you are looking at Asian hair. They are trying to rip you off and these are not the hair extensions you are really looking for.

When you are buying Russian hair extensions, it is easy to be led astray and be attracted to celebrity adverts and salons with large followings on social media. But, this doesn't mean they are a business you can trust.

You need an experienced and professional company like Jadore Hair Supplies. We have been in the hair industry for years and supply premium hair extensions and quality products. We ensure our customers 100 per cent human hair that is ethically sourced and authentic Russian hair. You won't have to worry about fake extensions ever again!