Top 5 Reasons for Selecting Jadore Hair Extensions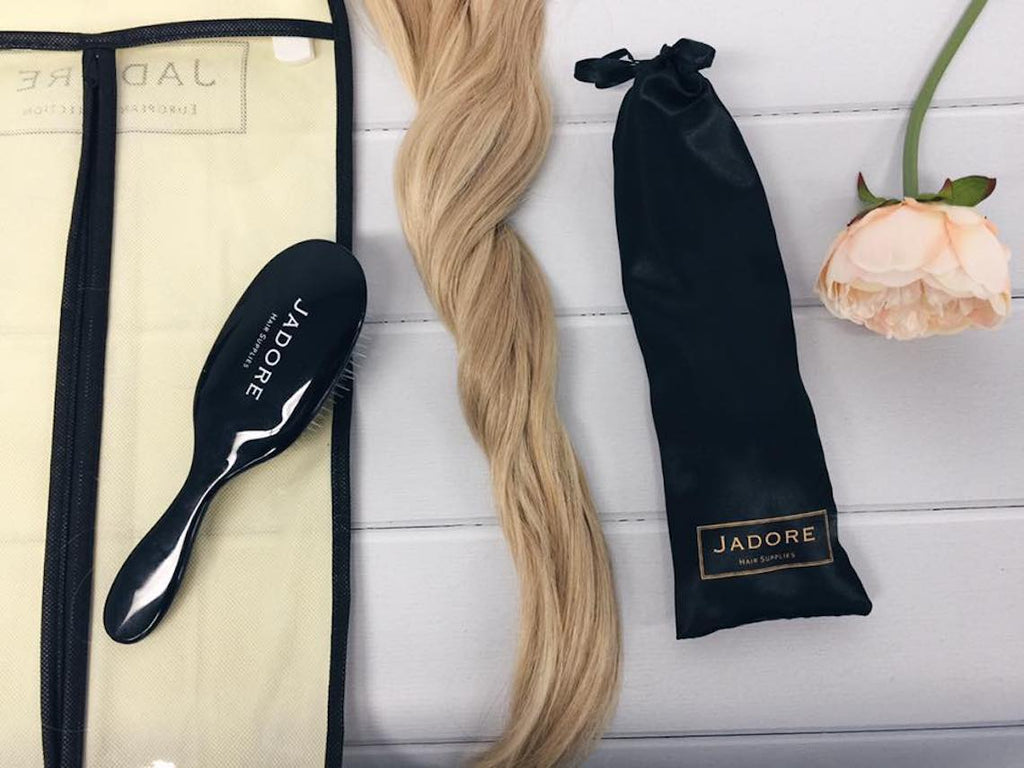 Are you already a fan of the styling options that hair extensions can bring you? Or are you new to the world of hair extensions? Either way, you will find that you have a number of choices to explore. Jadore extensions offer choices that can take you from daytime casual to night-time glam in just minutes.
You do have many options, so how do you know which extensions will help you achieve your styling goals? We've compiled the top 5 reasons why you might want to consider investing in a selection of Jadore extensions.


1. Jadore extensions are suitable for every person
It's an unfortunate reality that some ladies find themselves using the wrong type of hair extensions. Whether due to being misled by a stylist or due to picking out extensions that are not suitable for their hair type. This can lead them to seeing results that are less than lustrous. The truth is that not all hair extension methods will work well for thin or fine hair. Jadore extensions can offer great results for those looking for fuller and thicker hair, with the right length.
These well-made extensions can give your hair a boosted thickness, regardless of how thick or thin it is naturally. You'll be able to get the volume that you want, even with naturally thin hair. If your hair is damaged, you'll be pleased to learn that Jadore extensions are carefully designed to protect your hair.


2. Jadore extensions are versatile
For many years, women had limited choices in hair extensions. This often translated to compromising on getting the perfect look. After all, you only had access to limited choices. Even with these limited options, you could get the added length you're looking for. However, the colour and fullness and perhaps length might not be exactly what you need. Today, you don't need to define your style goals by a limited availability in tools and accessories. Instead, you can design the precise look that you want.
Choose from the method options you are most interested in, and pick out your preferred colour from more than 15 colours and colour blends. You'll find just what you need, so you can create the looks that you love.

3. It's easy to use Jadore extensions
One of the factors that can turn people away from any types of extensions is being concerned about how challenging it can be to use extensions. Today, even tape-in hair extensions from Jadore can prove to be a low-maintenance and easy go-to choice because of just how easy it is to fit them into your day-to-day.
Tape-in hair extensions are quite easy to apply and to remove, which makes them quite different from other types of extensions. Quite often, clients find that they can get their tape-in extensions set in place in under an hour spent in the stylist's chair.

4. Jadore extensions are a great choice for those new to extensions
If you are new to the world of hair extensions, you'll find that Jadore extensions are a really great introductory point. Not only are they well-made and designed with quality as their cornerstone, these are extensions that will work well with even the finest of hair. Damaged hair can be further harmed with the wrong extensions. You will find that these extensions can protect your hair from further damage while allowing you to get the flawless style that you want.
Daily care for your extensions is a breeze. You will be able to get a natural look that offers a seamless blend with your own personal style.

5. Jadore extensions mean quality
Not all hair used to make extensions is the same quality. The colour, the durability and so many other factors can make a difference in the quality of your hair extensions and your satisfaction levels. This can begin with the source of the natural human hair. Jadore ethically sources hair, to ensure that quality is maintained with every single strand of hair.


Are you ready to learn more about the great benefits offered by beautiful Jadore hair extensions? Reach out to your salon and allow your stylist to help you to create some great new looks all your own.