3 Things You Need to Know about Clip in Hair Extensions for Short Hair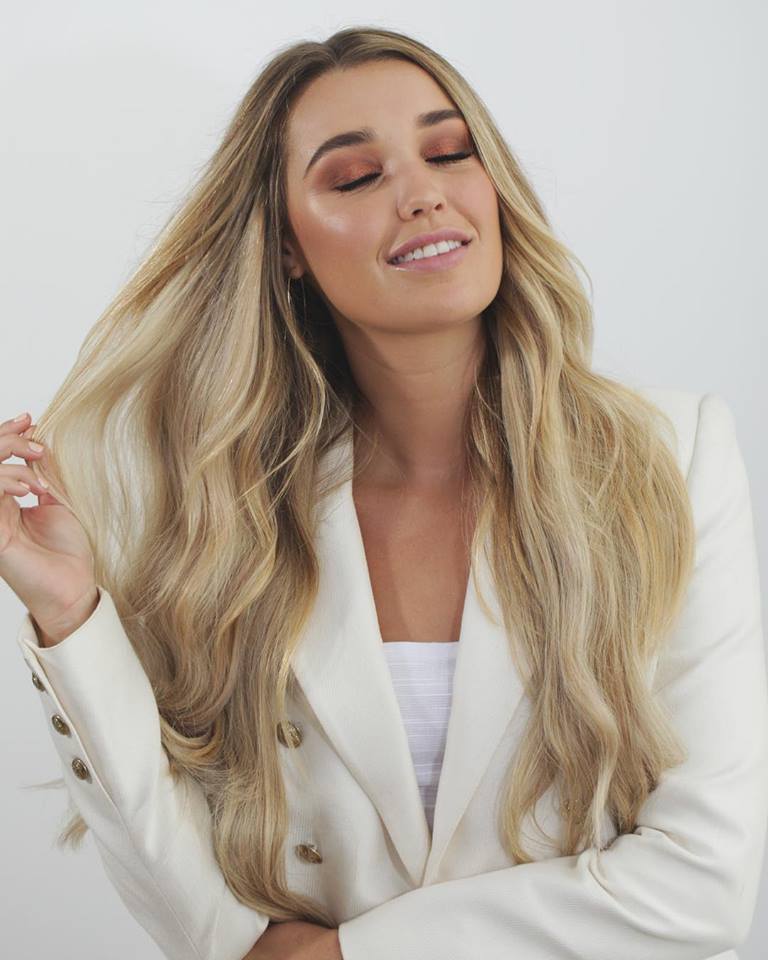 A lot of people automatically believe that clip in hair extensions for short hair won't work. They are scared that the attachments will show through and that their style will look unnatural or won't blend. But, this is simply not true; almost everyone can enjoy hair extensions.

When you have the right clip in hair extensions for short hair, you can enjoy a beautiful style. Clip in hair extensions will instantly improve the length and volume of your hair. In other words, you can have the long locks that you have always dreamed about!

Why are clip in hair extensions the best option for short hair? Well, they are easy to use and you can transform your style in minutes. All you have to do is position the extensions underneath your natural hair and no one will know that they are there. Plus, you can create ombre styles and highlights without having to damage your hair with colour treatments. It has never been easier to change your style and enjoy luscious and long locks.

Let's have a look at the three things you need to know about clip in hair extensions for short hair.
Have eight inches of hair first

The priority for people with short hair is for the clip in hair extensions to look natural. As much as possible, you don't want to give any clues that you are wearing hair extensions. So it's important to strengthen the foundation of your extensions. In order to do this, you should have at least eight inches of hair to begin with. This will allow you to clip your extensions in underneath and for the clips not to show through. With this hair length, the clips will properly secure your hair extensions while allowing them to blend naturally with your real hair. If your hair is any shorter, it can be more challenging to blend and it may allow the hidden wefts to be exposed within your real hair.

The great thing about clip in hair extensions is that you don't have to use any glue or any other attachments that require a lot more maintenance. In less than 5 minutes, you can achieve your desired hair volume and length without too much hassle. All you need to do is clip it to the required hair length, secure it, and move your head around to check if it's tightly attached.

But, you do need these eight inches of hair to achieve a natural look and boost in self-confidence. You can choose clip in hair extensions to match your natural colour or light shades to create highlights; just be sure that your hair is this length or longer.
Select shorter hair extensions

Of course, hair extensions are going to give you length and volume. But most of the volume is going to be where your natural hair is. This means that it is best to choose shorter clip in hair extensions to begin with. Otherwise, the extensions will look unnatural and too long.
You should have your clip in extensions professionally cut and shaped to ensure they are the perfect length for you. This is going to ensure they look great and that they are discreet.

When selecting hair extensions for short hair, it is of utmost importance to have adequate remaining thickness and length. This ensures that your extensions blend in with your real hair and avoid being seen.

Length and weight also play an integral role in the appearance of your extensions. For instance, adding long, heavy bundles to your short hair can put strain on it. As a result, your new hairstyle can appear unnatural or artificial. To achieve more natural and discreet results, choose shorter hair extensions with lower weights.

When choosing shorter hair extensions, it is also vital to go for those that blend well with the natural colour of your hair. Having minor shade differences when using extensions for your short hair can produce unnatural results. As much as possible, avoid significant variations and always match your natural hair.
Keep in mind that your clip in hair extensions are most obvious at the ends of your hair. Therefore, your extensions and real hair should blend seamlessly in this area.

If you want to make your hair appear longer when you are wearing clip in hair extensions, you can always style them with heating tools. Straightening your hair creates the illusion that it is longer. In the meantime, your hair can grow and eventually you can choose longer hair extensions if you desire.
Choose Remy clip in hair extensions for short hair
There is a wide range of reasons why Remy clip hair extensions will best suit your short hair. It offers the following advantages over other hair extension methods:
High quality: You simply cannot believe the quality of 100 percent Remy clip in hair extensions for short hair. This is sourced ethically from donors, which means that it is real human hair that is soft and silky. In addition, you are able to dye Remy hair and you can style them with heating tools without causing damage. Moreover, your extensions are safe to wash because they are extremely durable.
Longer-lasting: They are going to last a lot longer than synthetics. Depending on how you take care of them, you can expect a lifespan of 3 months to 1 year or even longer.


Natural and discreet results: When applied correctly, the strands of your Remy clip in hair extensions will blend better with your real hair. This allows you to achieve natural, bouncy, and voluminous hair with very discreet results.


Lower risk of allergy: Most clients with short hair who desire increased hair length and volume develop an allergic reaction to synthetic hair extensions. This is because synthetic hair is made from fine plastic fibres called polymers. Remy clip in hair extensions are 100 percent human hair and are unlikely to cause any allergic reaction.


Non-damaging: Remy clip in hair extensions have no harsh chemicals and it is harvested from a human provider. It will not damage your real hair even if it's applied for several hours a day.


Reusable: Remy clip in hair extensions can help you save money in the long run. Depending on how you maintain them, it can be reusable for up to a year or even longer with the right care.


Comfortable to wear: Unlike other methods, Remy clip in hair extensions for short hair are incredibly lightweight and you will not even notice that you are wearing them. It offers a high level of comfort and they adhere well to your natural hair. This makes it a great option for clients who are prone to scalp irritation, redness, and other discomforts.


More styling options: Remy clip in hair extensions do not only provide added length and volume to your hair. It's a convenient way to enhance your appearance and it provides a wide array of styling options. You can choose from a variety of textures, colours, lengths, and thicknesses based on your taste, mood, or outfit of the day. In less than 5 minutes, you can achieve your desired hairstyle.
Whether you want to have straight or wavy hair, you can only achieve this when you choose Remy clip in hair extensions for short hair.
Last article update:12/01/2021