5 Tips to Maintain Your Blonde All Through Summer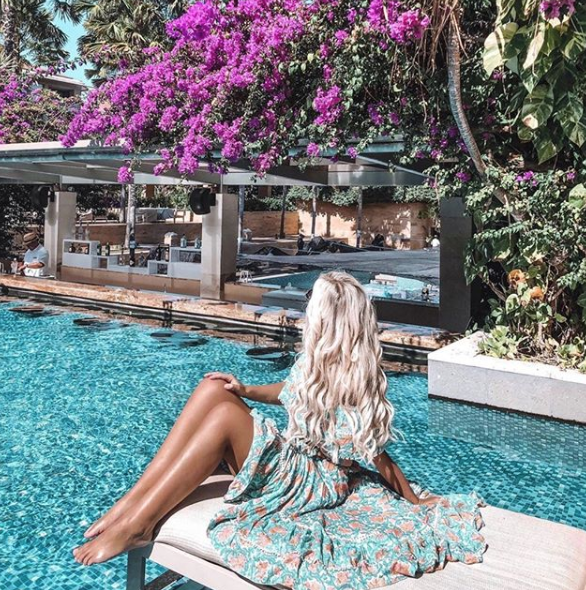 Is there anything more synonymous with the Australian summer than bright, blonde locks? As we head into the warmer months, we're sharing our best tips & tricks to maintain your blonde all summer long.
1. Tone regularly 
As our hair is 100% human, it reacts in the same way your natural hair will, and so any blonde will lose its brightness over time. Your maintenance is the perfect time to get your hairstylist to add on a toner to your extensions, as their stronger salon formula will neutralise brassy tones in the most effective way. Using a toning shampoo regularly will also help to keep your blonde clean, bright and the envy of everyone around you. 
2. Wash your hair less
In summer, we tend to wash our hair more than we do in winter because we're usually spending more time outdoors, swimming in the ocean or doing other activities that make us sweat! But over-washing your hair can make the colour fade, dulling your blonde's shine. It's best to try to wash your hair a maximum of 2 - 3 times a week, and make sure you're using a colour safe shampoo that will nourish your hair and protect its vibrancy. Look for shampoos that are sulphate-free, as the harsh cleansing agents in sulphates are notorious for stripping colour and making hair dry, frizzy and unmanageable. 
3. Protect from the sun
Just like your skin, your hair is susceptible to damage from UV rays and needs a little extra protection during the summer months. Spending too much time in the sun can damage the hair's cuticle, resulting in hair that is dull and lifeless - excessive sun exposure can even alter the colour of your hair, just like it can with your skin! If you know you'll be spending a lot of time in the sun, keep your hair healthy and happy using a conditioning spray with UV protection.
4. Avoid chlorine 
We all know that chlorine is never a blonde's best friend, and can lead to fading or even discolouration. If you know you'll be spending a lot of time poolside, it's important to avoid getting your hair wet as the chemicals in chlorine can instantly and irreversibly stain the hair cuticle.
5. Take it easy on the heat styling
Hair extensions react really well to heat styling (and it is recommended to ensure the most seamless blend), and as such they can typically be styled using a lower heat than your natural hair would. Try to avoid using heat tools higher than 190°C, and always use a protection spray to protect the hair from damage and colour fade.