9 Special Occasions to Wear Jadore Clip-In Hair Extensions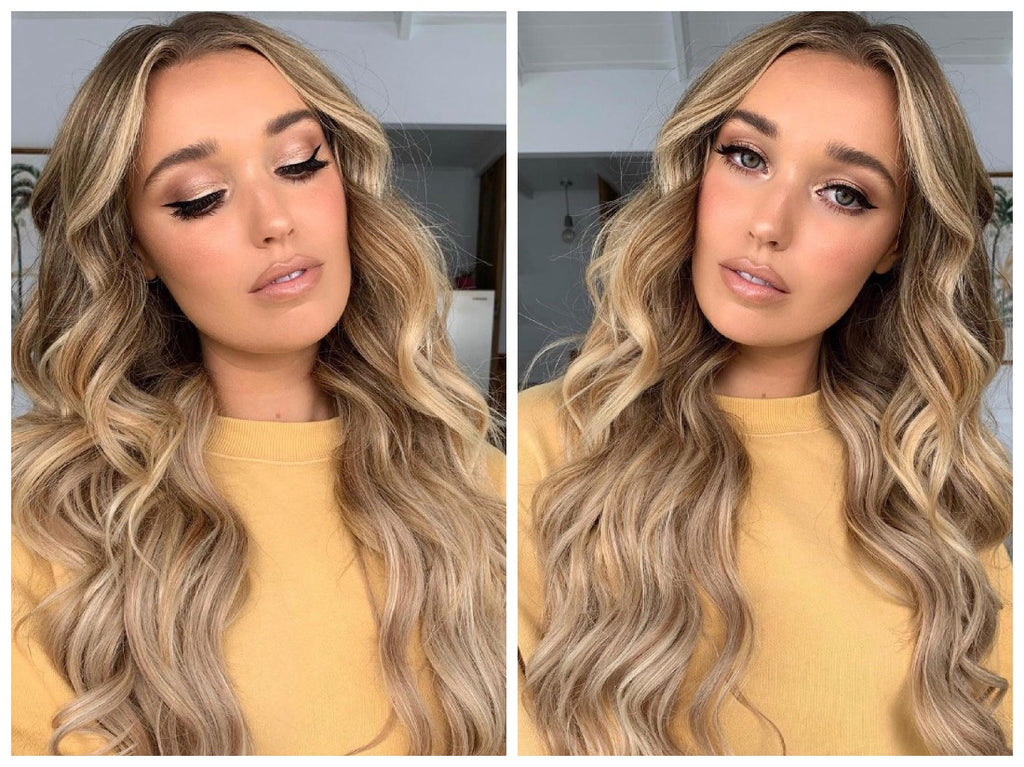 Clip-in hair extensions are one of the most popular and sought-after hair products. This is because they are one of the most effective and cost-effective ways of altering your look by adding volume and length to your hair.

There's no need to spend hours using special techniques to add volume or wait months for your hair to grow out. Jadore clip-in hair extensions are easy to set in place and can have a dramatic impact on your look.
 1. Your wedding day
If there is one special day that you want to look and feel your most beautiful, it's your wedding day. Picking out your wedding gown may be one of the biggest decisions that you have to make, but determining your hairstyle for your big day can help to set the tone for your look.
Clip-ins can add the length and volume that you're looking for, so that you can have more versatility in hair styling. Working with your stylist and your extensions, you'll be able to create the perfect romantic up-do, or long cascading curls.
2. A formal event or occasion
Do you have dinner with your work colleagues? Perhaps you have a formal dance or prom to prepare for? Clip-in hair extensions can allow you to create the perfect hairdo to match your perfect dress. Mix and match colours for a look that will make you the knockout beauty that you are for this formal evening.
3. A birthday celebration
Celebrate your birthday looking your best, with hair extensions that can add the volume and length your natural hair is lacking. Whether you're enjoying a private dinner with family and friends, or you're throwing a big birthday bash, your extensions will make your birthday celebrations just that much more fun.
4. New Year's Eve party
Countdown to the New Year with clip-in extensions that allow you to get the perfect party look. Whether you're looking to add lengthy locks or add bouncing volume, you'll find that extensions can help you to design a look that is all your own. Whether you're looking for an elegant look or something a little bit fun and funky, you'll find that there are extensions to match every mood.
5. Clip-in hair extensions for reunions
School and family reunions can be great fun for everyone. They're even more fun when you can show up looking and feeling your radiant best. Plan the perfect outfit and make sure your hair looks as good as you feel. Extensions are easy to place, easy to style and can give you great hairstyle versatility. You're sure to be the standout star at your reunion, with locks that give you the lovely length you want.
6. Family and professional photoshoots
Photoshoots with your family or for your place of work are a great way to create memories. Create the perfect look that will make those memories just that much more special, with extensions that will blend in well with your natural locks. Whether you're looking for cascading curls or a beautiful long braid, extensions can offer you hairstyling versatility.
7. Family holiday events
Holiday events can leave you as busy as can be. Between Christmas parties with your co-workers, shopping for the right gift for everyone on your list, and getting your home ready for lots of guests, you may not have the time to get your hair just right. Extensions make it easy to quickly get your hair looking holiday-ready, without spending hours in the salon or in front of the mirror. Don't forget that clip-in extensions can make a great gift for the ladies on your shopping list.
8. Vacations and trips away
Are you heading out on a cruise? Perhaps you're off to explore new countries and climates? Hair extensions will ensure that you're ready for any look, no matter where your adventures may lead you. Pull your long hair back into a ponytail or sweep it back into a casual bun. Jadore clip-in extensions install easily and offer great versatility for the hairstyles that will see you crossing continents on your next vacation.
9. Any day or time the mood strikes you
Clip-in extensions are great for any number of special events and occasions. But they are also ideal for any casual night out with your family or heading to the park with the kids. Go from daytime professional to night-time glam, with clip-in extensions that are a breeze to set in place. You don't need a special occasion to add versatility to your hairstyles and your day-to-day looks. Extensions are an easy and practical way to change up your look, no matter where you're heading.