How to Keep Your Hair Healthy and Shiny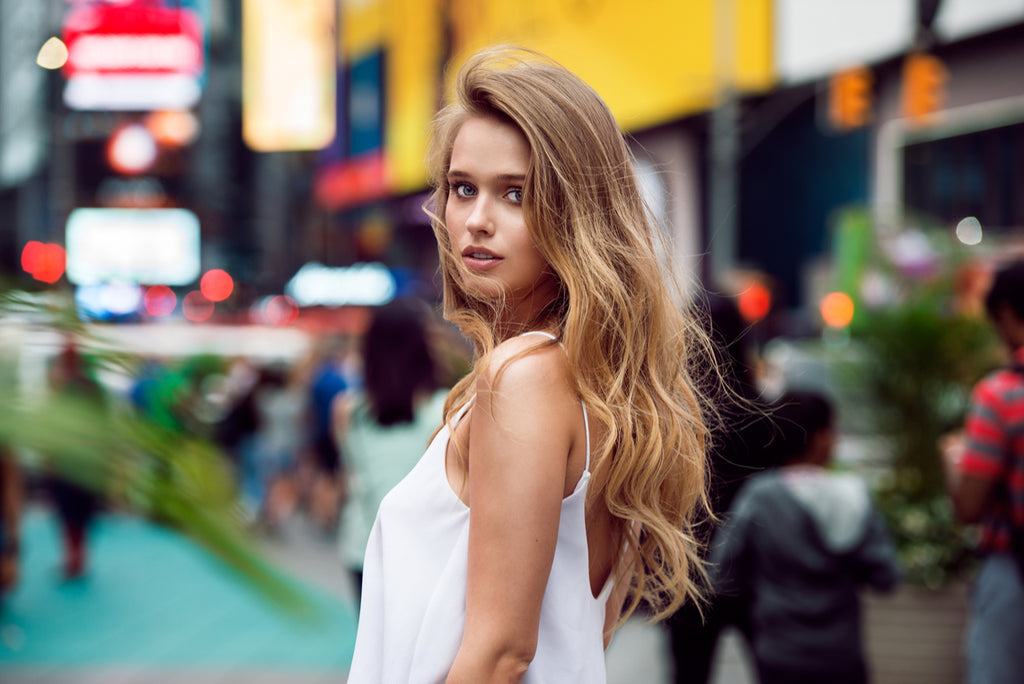 If there is one thing everyone wants to know, it is how to keep your hair healthy and shiny. You always feel at your best when your hair looks good. It can change your whole outlook and mood. But sometimes it can be hard to know the best way to ensure it looks gorgeous and healthy. After all, there are so many products out there that claim they can help your hair. But are they really the best things to use?
So, let's talk about some easy ways to make sure your hair looks beautiful all year round without having to use any products.
Be mindful when using Straighteners and Curling Wands
A lot of people use straighteners or curling wands every day to get the style that they want. While your hair may appear extra shiny at the time, it is actually very damaging if you use them a lot and don't use the right products to help protect your hair. This is due to the high temperatures the plates use to style your hair and this can cause breakage. The best thing you can do is not to over use your tools on the higher settings, and always use a good heat protective spray.
Keep Your Hair Away from the Pool
Swimming pools are always full of chemicals. This is how they can stay clean for everyone to enjoy. But the bad news is that these chemicals are often harsh and bad for your hair. In particular, they can make your hair dull and even affect the colour if you have highlights or lowlights. The best thing you can do is limit the contact your hair has with chlorine swimming pools. You can tie up your hair or even wear a swimming cap. This will help you on how to keep your hair healthy and shiny.
Try a Clarifying Shampoo
Let's be honest, you have probably used a lot of products on your hair. This includes your shampoo and conditioner, as well as serums and shine sprays. Over time, these chemicals build up and they can make your hair appear dull. One way you can help your hair get rid of all this dirt and build-up is by using a clarifying shampoo. This is going to strip all the badness out and bring out the natural shine you have. But be sure not to use a clarifying shampoo too often. It can use strong ingredients and if you use them too often, they can also strip your hair of good oils too. It's all about balance and your professional stylist should be able to give you some advice around this.
Think About Your Diet and Lifestyle
What you eat and the stress you are under can have a direct effect on more than just your skin. It can also show on your hair. While it may take a while to show, but trying to eat healthier and find good ways to relax and relieve stress, you can help your hair grow and look beautiful. In particular, you can increase the amount of protein that you eat. Your hair needs keratin to be healthy and strong and this is something you can get from the foods that you eat. This includes turkey, chicken and fish. In addition, being hydrated generally will also help your hair stay healthy.
Enjoy Regular trips to the Hairdresser
Split ends can affect how healthy your hair looks. This is when the ends of your hair go brittle and they star to visibly show breakage. So, if you are wondering how to keep your hair healthy and shiny, it is simply going to the hairdressers for a trim. Your hairdresser will take off the split ends and leave the healthy hair to grow. We would recommend getting the ends of your hair every six to eight weeks.
Image credit: shutterstock.com